Single-Event Sports Betting: Legal Details & History
Single-event sports betting is the act of staking money on one selection or a single market. It offers bettors the opportunity to make a profit by predicting the outcome of one match. Single-event sports betting is associated with a greater win percentages than parlay bets and other forms of betting, and is regarded as one of the safest forms of betting. However, the potential returns for single-event sports betting are of course lower than parlay bets, as you cannot multiply your odds.
Single-event sports betting is prohibited in Canada. Bettors can only place stakes using parlay bets where they bet on the outcome of two or more games to win. Single-event betting was prohibited in Canada in the 1960s, with the purported goal of the law being to stop match-fixing.
Timeline of Events
Canada generally has a more liberal view on gambling, especially compared to the United States. However, the illegality of single-event betting necessitates a review of the history of sports betting in Canada as it pertains to laws/policies.
1892
In 1892, the Canadian government banned all forms of gambling except for gambling on horse races. In 1969, the Criminal Code of Canada was amended, allowing federal and provincial governments to operate lotteries that support charities and other social causes like healthcare or education programs.
1985
By 1985, the amended Canadian Criminal Code only prohibited single-event betting. From then on, sports betting was only permitted in lottery formats (parlays). Bettors were expected to make bets on three to six games per ticket, rather than on single events or matches.
2000
In the 2000s, Pro-Line wagering entered the gambling marketplace. Sports select, over/under, and point spreads became available in Canada, regulated by provincial governments. During the 2000s, off-shore online sportsbooks also became popular among Canadians who wanted to wager on sports.
2010
Over the course of the next decade, Canada saw a host of new legislation proposed to regulate sports gambling. In 2011, Joe Comartin introduced Bill C-627 in a bid to regulate single-event sports betting in Canada, though the bill failed to pass its first reading in the House of Commons.
2012
In 2012, government officials saw the opportunity for taxes from sports betting and began to push for government-regulated sports betting with Bill C-290. This legislation was meant to legalize single-event betting in Canada and actually made it through the House of Commons. However, it was quashed by the Senate in the second chamber.
2016
Bill C-221 (the Safe and Regulated Sports Betting Act) was introduced in 2016, but it was opposed by the Liberal Party in power at the time. Finally, Bill C-218 (also called the Safe and Regulated Sports Betting Act) was introduced in February 2020 to legalize single-event sports betting in Canada. Due to the COVID-19 pandemic, voting on this bill has been postponed for the time being.
Why is Single-Event Betting Illegal in Canada?
The amended Criminal Code of Canada in 1985 prohibited single-event betting. The aim was to combat match-fixing, as the general belief at the time was that it would be harder or almost impossible to fix multiple games in comparison with a single sporting event.
The consensus within the betting industry and among some of in Canadian government is that this prohibition is outdated. As it stands now, over $4 billion is spent on foreign online betting sites by Canadians annually. In comparison, only about $500 million is spent on the legal betting platforms in Canada.
Although illegal in Canada, single-event sports betting is legal in the U.K., most European countries, Australia, some parts of the U.S., and on a variety of regulated (but off-shore) online gambling sites.
If single-event betting becomes legal in Canada, it will attract betting sites to operate legally in Canada, and the amount spent in foreign markets should be reduced. The betting industry and the Canadian government will gain substantial revenue from it, and the government should be able to better control problem gambling.
From the prohibition of single-event betting in the amended Criminal Code of Canada of 1985 to the ongoing push of the Bill C-218 (Safe and Regulated Sports Betting Act), policies concerning sports betting have been experiencing a gradual but definite progressive shit.
What is Bill C-218?
Conservative MP Kevin Waugh introduced Bill C-218 (the Safe and Regulated Sports Betting Act) on Feb. 25, 2020. The aim was to counter the use of illegal and offshore single-event betting sites that take over $4 billion every year from the Canadian market.
These foreign single-event betting sites are not subjected to taxes or government regulation in Canada, even when Canadians use them. None of these activities create employment opportunities for Canadians, and the public is not protected from exploitation by these foreign entities.
Bill C-218 would make single-event betting legal in Canada, and the government should be able to better regulate the betting market, protect citizens, and earn revenue through taxes.
While the Conservative party supports this bill, the Liberal party, who hold power in the House of Commons, have not sided one way or the other just yet. They rejected a similar bill in 2016, but it has not yet gone through a second reading this time, stalled because of the COVID-19 pandemic.
The Liberals seem in no rush to put this bill to a vote, though this does not mean it will not pass eventually. The bill seems to have much more support than it did in its previous iteration in 2016.
The North American Professional Sports Commissioners' Report
The Commissioners of five of the biggest North American men's professional sports leagues with teams in Canada (Garry Bettman of the National Hockey League, Adam Silver of the National Basketball Association, Rob Manfred of the Major League Baseball, Randy Ambrose of the Canadian Football League, and Don Garber of the Major League Soccer) released a joint statement on June 8, urging the government to create a legal and regulated betting market in Canada.
The Commissioners sent copies of the statement to Prime Minister, Justin Trudeau, Finance Minister, Chrystia Freeland, Attorney General of Canada and Justice Minister, David Lametti, and the Premier of Ontario, Doug Ford. The Canadian Gaming Association has also announced their support of Bill C-218, as the legalization of single-event betting would result in significant revenue inflow.
The Future of Single-Event Sports Betting in Canada
In recent weeks, the ruling Liberal party has shifted its attention away from Bill C-218, which was created for the purpose of decriminalizing single-game betting. With the large interest shown across major players in the Canadian government and the sport industry, we expect to see the legalization of single-event sports betting coming sooner rather than later.
However, factoring in the effects of the COVID-19 pandemic, which caused a global financial crisis, is difficult. On one hand, the Canadian government might want to generate secure and profitable revenue streams, while on the other, the House may have bigger things to deal with at the present moment.
What is certain is that Canadians will not stop betting, especially as televised sports are one of the only fun things left for many people stuck at home to do. Until the prohibition on single-event sports wagering is removed, Canadians will continue to use off-shore foreign betting sites, putting revenue in the hands of these foreign businesses and keeping it out of the Canadian economy.
When this law does eventually pass though, expect big movements among some of the bigger international sportsbooks looking to consolidate the Canadian market.
Top Sportsbooks in Canada
#1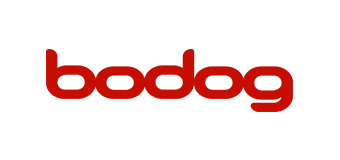 In-Play Wagers
24/7 Customer Support
#2
First Canadian Online Betting Site
Easy-to-use live betting interface
#3

Join Betway's Free Bet Club
Top Rated Customer Service